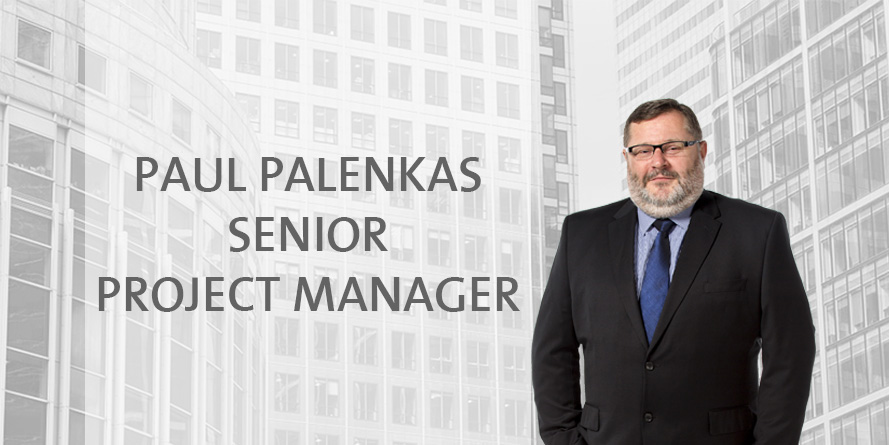 Paul is a multi-award winning senior member of the RCP Brisbane team, with over 30 years construction experience across a wide range of industry sectors.
Since joining RCP in 2007, he has had significant involvement on a number of large, complex projects including the $100m Wintergarden redevelopment, $145m Logan Hospital expansion and $142m Santos Place commercial development.
Paul is currently performing the role of superintendent on behalf of Metro North Hospital and Health Service on a number of upgrade projects being undertaken at the Royal Brisbane and Women's Hospital. He is also performing the role of superintendent on the $198m 443 Queen Street residential development and is project managing a proposed new development for National Storage.
Paul has been recognised for his outstanding success in the delivery of several residential developments. He received the Australian Institute of Building 2020 Queensland Professional Excellence award in project management for his outstanding achievement leading the delivery of stages 1 and 2 of the $72m Atlas residential apartment development, which was delivered as two separate projects by two separate contractors, in South Brisbane. The project, designed by Ellivo Architects, comprises 2 towers with 210 apartments.
Paul continuously sought opportunities to achieve programme improvements and reduced cost outcomes. He was instrumental in maintaining a harmonious project team environment, whilst driving the efficient and effective delivery of both project stages. Paul's thorough status reporting on cost, programme, statutory and contractual issues was critical in mitigating risk, and as project manager and superintendent, he effectively promoted strict adherence to contractual requirements.
Paul was also the Australian Institute of Building 2016 Queensland Professional Excellence award winner in project management and 2015 Australian Institute of Project Management Queensland High Commendation award winner for his outstanding achievement as project leader on Galileo Group's $53m twin-tower Arena residential apartment development. The project consisted of the construction of 191 luxurious apartments, situated within two 12 storey residential towers.
Paul's collaboration with stakeholders and heavy site involvement enabled a smooth project delivery, ensuring Sydney based Galileo Group's first foray into the Brisbane market was an overarching success, with the project being delivered within budget and ahead of schedule.
Paul brings his skill and meticulous attention to detail to each project he undertakes. His industrious work ethic, diverse experience and longevity within the industry have contributed to his outstanding success in the delivery of many complex projects.