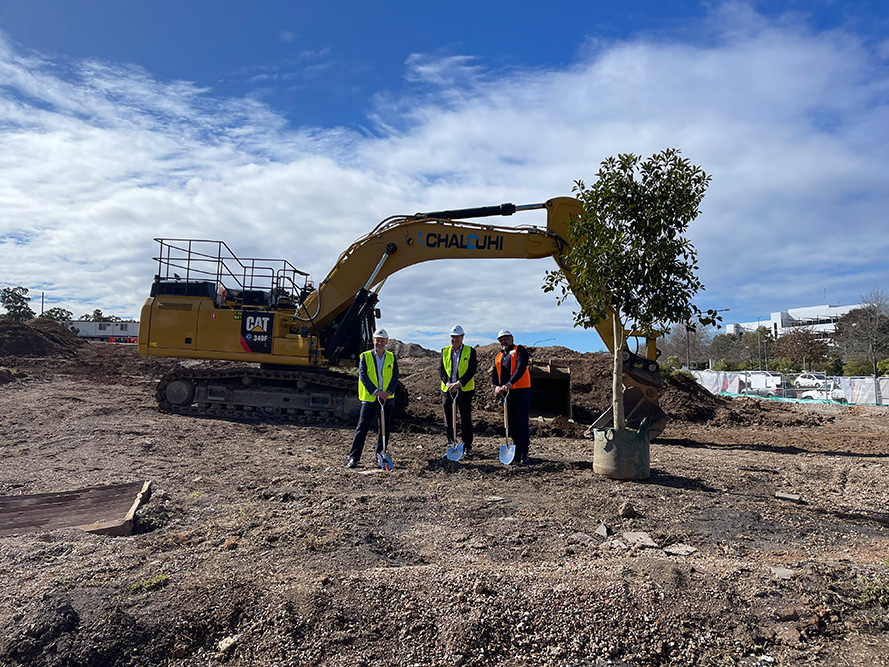 The RCP Sydney team were delighted to attend the Norwest Quarter project sod turning ceremony, held on 25 August 2022.
The first stage of the $1 billion mixed-use zero carbon precinct, consists of the construction of 196 dwellings and 3,300m2 of retail across two buildings, which include 14 storeys (Building B) and 23 storeys (Building C) centred around a central plaza with shared basement parking.
Building B has been designed by Smart Design Studio and Building C has been designed by Bates Smart. The project also has a strong ESD ambition of targeting 100% renewable energy, zero waste, and the water sensitivity.
RCP was engaged by Mulpha International, to provide project management and project programming services for the Norwest Quarter Stage 1 development in Sydney.