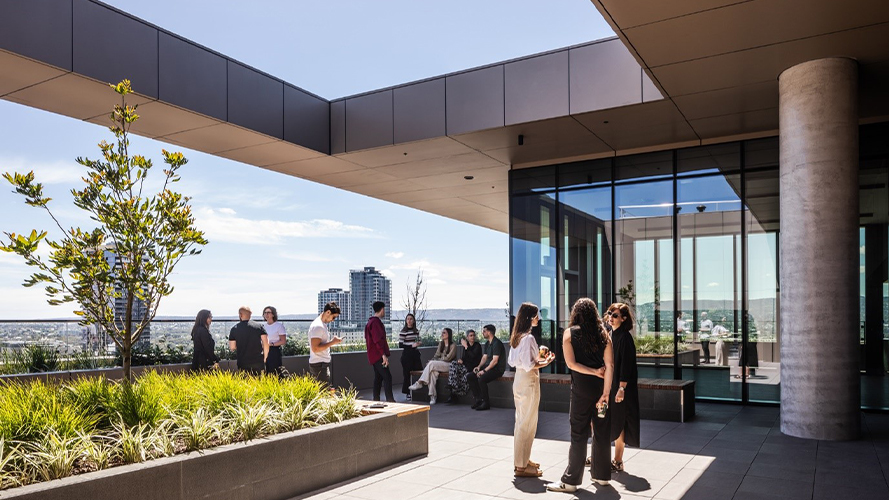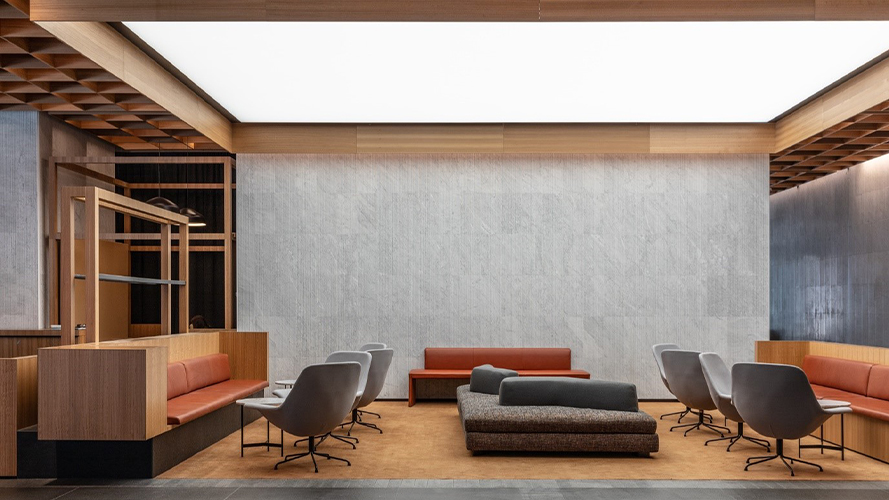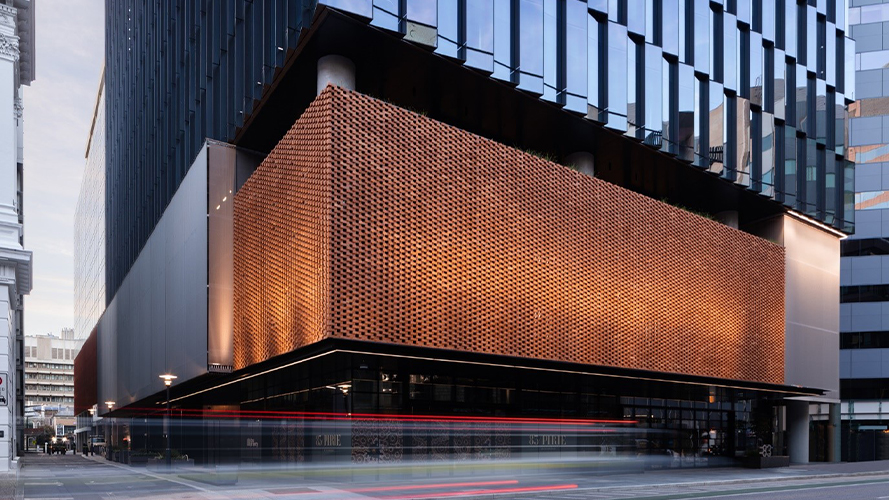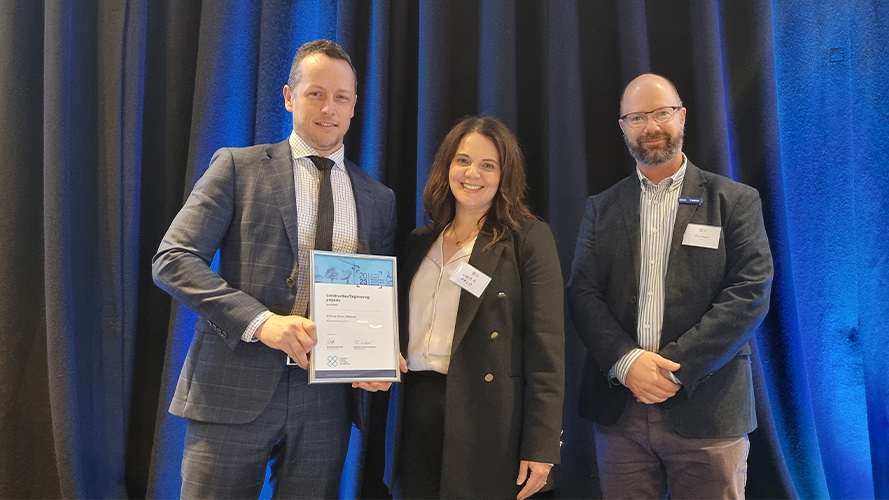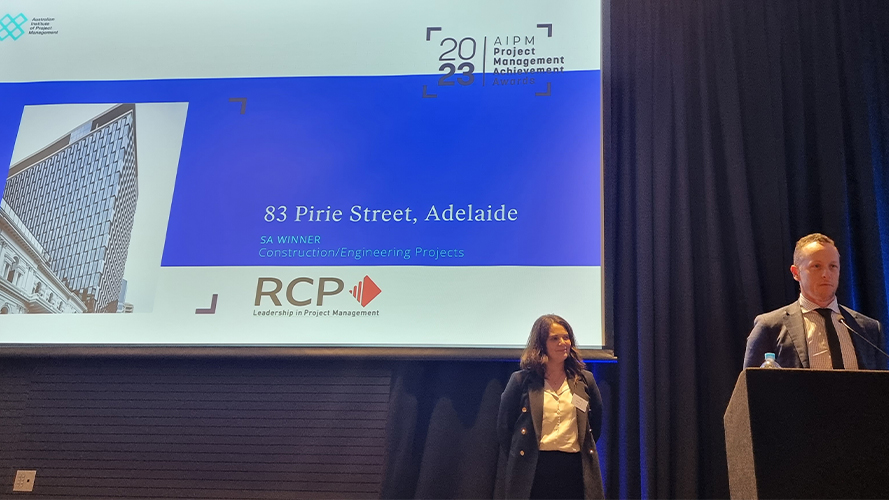 AIPM PMAA Construction/Engineering – Winner SA!
18 August: As well as our recognition from the Australian Institute of Building for 83 Pirie Street, the project has taken out the prestigious Australian Institute of Project Management Construction/Engineering category in SA.
This is fantastic news and further supports the project management excellence our SA team provides.
Well done Sean, Richard, Mario and SA team!
---
RCP is delighted to announce it has received a high commendation at the 2023 Australian Institute of Building SA +NT Professional Excellence Awards in the project management category for 83 Pirie Street, Adelaide.
The team was led by RCP Associate, Sean Carrick who accepted the award at the ceremony held on Friday 16 June, at the National Wine Centre, Adelaide.
RCP was engaged by Cbus Property to provide project management and specialist programming services for the development.
The $250m 83 Pirie Street development comprised the design and construction of a 22-storey commercial office tower – one of its kind in South Australia. Designed by Woods Bagot the project has achieved several firsts for the Adelaide construction industry, including being the first all-electric, carbon-neutral-ready building, the first Platinum WELL v2 pilot pre-certified building, and the first commercial and retail mixed-use building that will not use natural gas.
The works included over 30,000 sqm of A-Grade office space, ground floor retail space, and an integrated fit-out for the pre-committed anchor tenant, the Government of South Australia's Department of Infrastructure and Transport.
The key challenge Sean and his team faced was the COVID-19 pandemic. COVID-19 had a major impact on the construction industry and this project, from managing day-to-day on-site activity to international supply chain and logistics issues through to the project team facing lockdown in different states. Despite these challenges, 83 Pirie Street was delivered three months ahead of programme.
RCP Director, Richard Little said, "This is a well-deserved award. Sean employed his leadership skills to steer the team through this already complex project, working collaboratively with the broader team to find innovative solutions His care and empathy ensured all team members were able to continue to their roles within their capacity during the challenges of COVID-19 to make this project the success it is."
"83 Pirie is a great example of what can be achieved when the client, contractor, consultant team and the stakeholders all pull together, supporting each other working towards a common goal. I'm so pleased with the outcome we achieved. It's a fantastic building, one we are all proud of," said RCP Associate, Sean Carrick.
Sean also worked closely with RCP's National Programming Manager, Mario Youssef to perform monthly site progress and construction programme status reviews and reports. These reports provided an independent opinion of the true program status to project stakeholders and identified site productivity trends, programme risks and opportunities. This provided stakeholders with clarity over the forecast practical completion date, enabling them to plan for occupation and other activities accordingly.
Congratulations Sean, Richard, Mario and the South Australian team!
Photo credits: Trevor Mein.
Client Testimonial
Julian Charlesworth, Project Director – Commercial
Cbus Property
2023
It is a credit to RCP and the broader project team, that this industry-leading next-generation office tower
– one of Australia's first all-electric office towers and Adelaide's most sustainable office tower – was
delivered on budget and approximately three months ahead of schedule.