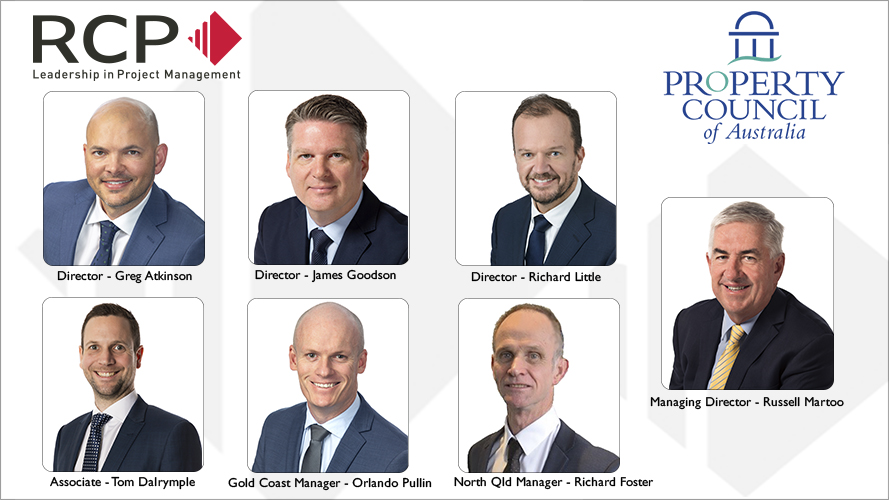 RCP is proud to have 7 team members appointed to the Property Council of Australia committees for 2021 and 2022. This is a fantastic opportunity for our RCP team members to work collaboratively with industry leaders to help shape the future of the property industry.
RCP Managing Director, Russell Martoo was appointed as a Queensland Divisional Council member.
"I'm delighted to have been appointed to the Queensland Divisional Council and I look forward to working with council members to represent the collective interests of the Queensland property industry." Russell Martoo.
Congratulations to our team on the following appointments:
Managing Director – Russell Martoo – Queensland Divisional Council member
Director – Greg Atkinson – Queensland Commercial Office Committee
Director – James Goodson – Queensland Social Infrastructure Committee
Director – Richard Little – South Australian Mainstreets and Retail Committee
Associate – Tom Dalrymple – South Australian Future Trends and Innovations Committee
Gold Coast Manager – Orlando Pullin – Queensland Regional Gold Coast Chapter
North Queensland Manager – Richard Foster – Queensland Regional Townsville Chapter